El mítico puente de la Calle 6, ubicado en Los Ángeles, el que ha sido testigo de muchas producciones de las pantallas grande y chica, inició la demolición a principios de este año para ser remodelado.
A continuación, realizamos una breve recopilación de las producciones que pasaron por el puente.
Vaselina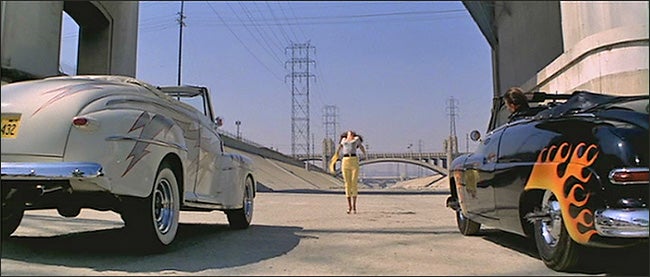 Terminator 2
The Mask
Fear the Walking Dead
Además, ha sido locación para Drive, Grand Theft Auto, videoclips de Madonna, Kenye West, Foo Fighters y Pharrel Williams, entre otros.
El nuevo puente estará listo a finales del 2019 y será un diseño del arquitecto angelino Michael Maltzan, quien incorporará 10 pares de arcos, una Plaza de las Artes, canchas de futball y un parque debajo del puente.